I wrote a piece for The Conversation recently that is making the rounds, drawing on lots of research sources (including reading some comics from the 1960s!). You might like it. Here it is:
The hidden superpower of 'Black Panther': Scientist role models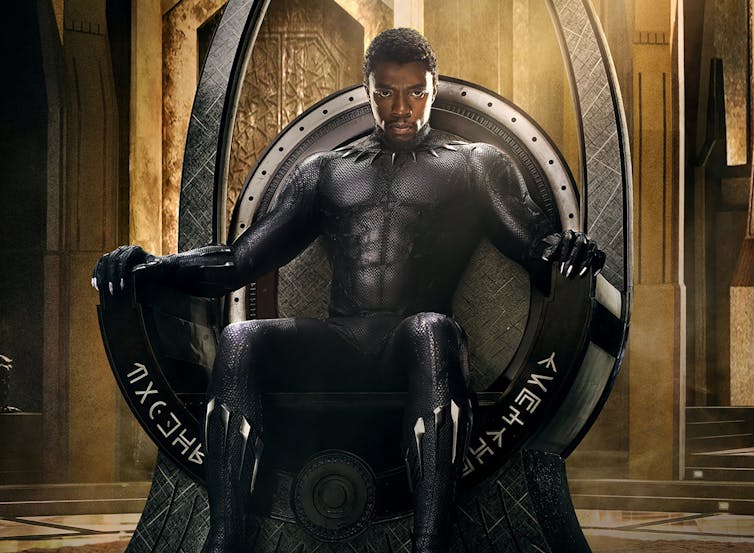 Clifford Johnson, University of Southern California – Dornsife College of Letters, Arts and Sciences
I'm not the first to say that the upcoming Marvel movie "Black Panther" will be an important landmark. Finally a feature film starring a black superhero character will be part of the Marvel Cinematic Universe – a successful run of intertwined movies that began with "Iron Man" in 2008. While there have been other superhero movies with a black lead character – "Hancock" (2008), "Blade" (1998), "Spawn" (1997) or even "The Meteor Man" (1993) – this film is significant because of the recent remarkable rise of the superhero film from the nerdish fringe to part of mainstream culture.
Huge audiences will see a black lead character – not a sidekick or part of a team – in a superhero movie by a major studio, with a black director (Ryan Coogler), black writers and a majority black cast. This is a significant step toward diversifying our culture by improving the lackluster representation of minorities in our major media. It's also a filmmaking landmark because black creators have been given access to the resources and platforms needed to bring different storytelling perspectives into our mainstream culture.
Last year's "Wonder Woman" forged a similar path. In that case, a major studio finally decided to commit resources to a superhero film headlined by a female character and directed by a woman, Patty Jenkins. Female directors are a minority in the movie industry. Jenkins brought a new perspective to this kind of action movie, and there was a huge positive response from audiences in theaters worldwide.
Above and beyond all this, "Black Panther" also has the potential to break additional ground in a way most people may not realize: In the comics, […] Click to continue reading this post →